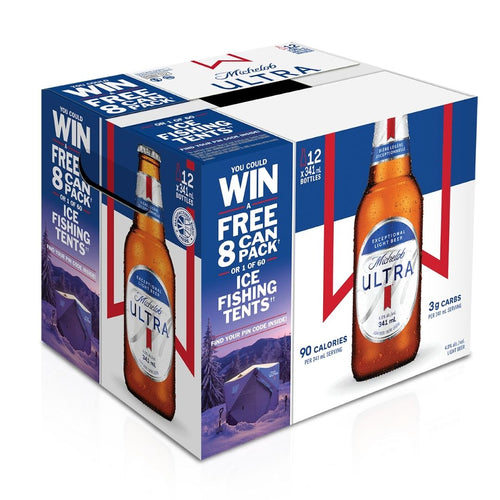 Sorry! All available prizes have been won. This contest has ended.
†† Find a coupon featuring a unique PIN code inside specially-marked 12-bottle packs of Michelob Ultra. Visit www.shopbeergear.ca/NL and enter your PIN code and see if you are the winner of 1 of 60 Ice Fishing Tents. Odds of winning an Ice Fishing Tent are 1 in 1,168. Skill-testing question required. The number of prizes available to be won will reduce, as prizes are won/claimed. Available until January 31, 2022 (PIN Entry Deadline). Items may not be exactly as shown. PIN CODE EXPIRES ON JANUARY 31,
2022. ®/MD Anheuser-Busch, LLC.
Shop Michelob Ultra Gear